On Friday I must have been bored because I tried on my grad dress and got my wonderfulhusband to take a few photos of me. This one is a little blurry, I was probably doing something silly.
In the evening, my wonderfulhusband and I ordered take-out and went and sat by the river to eat.
We had some really tasty ice cream at a local farm and went and visited a cemetery where a relative is buried. This gravestone made me chuckle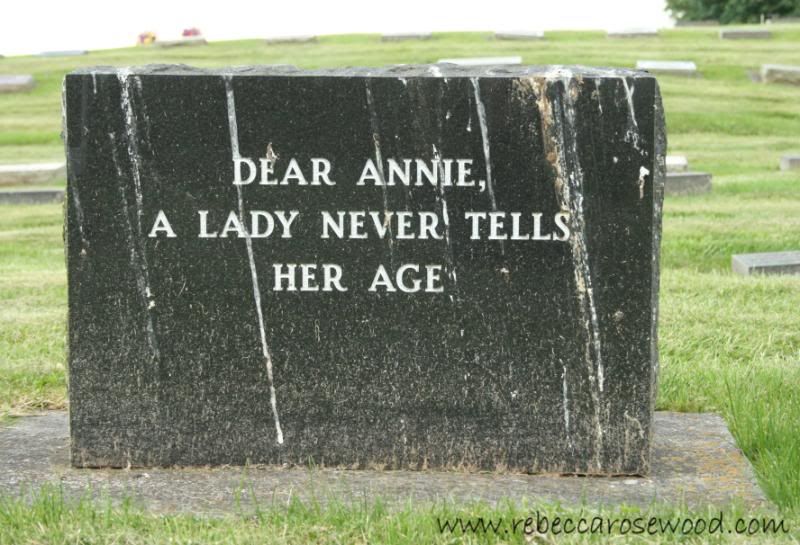 And, I guess I really do "have a thing" for angels and fairies. So cute!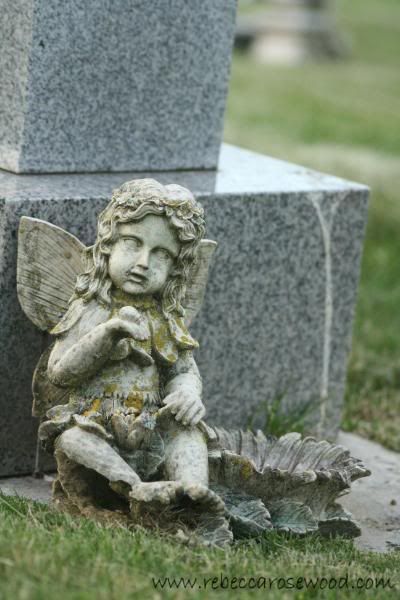 Life amongst the gravestones, a pretty robin.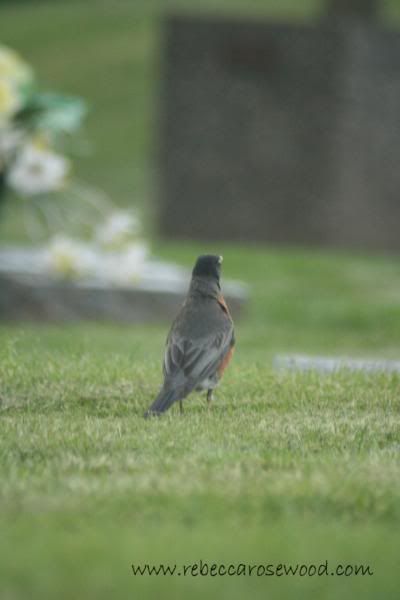 We ended our evening by going to see The Incredible Hulk at the sweet, old-school theatre downtown. Good movie! And a nice relaxing Friday night!