SOME of my favorite pictures from last month!
I've managed to keep these hen & chicks alive for quite a while now. Yay!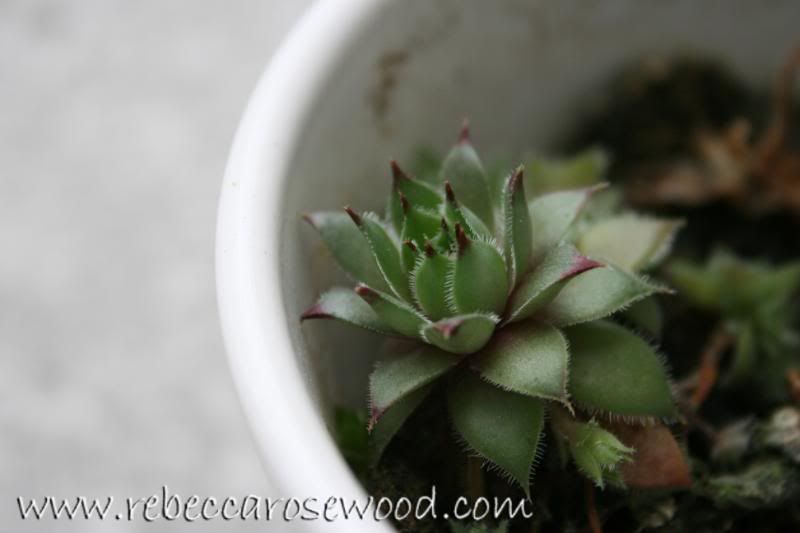 My mom's pretty, pink-edged daisy. :)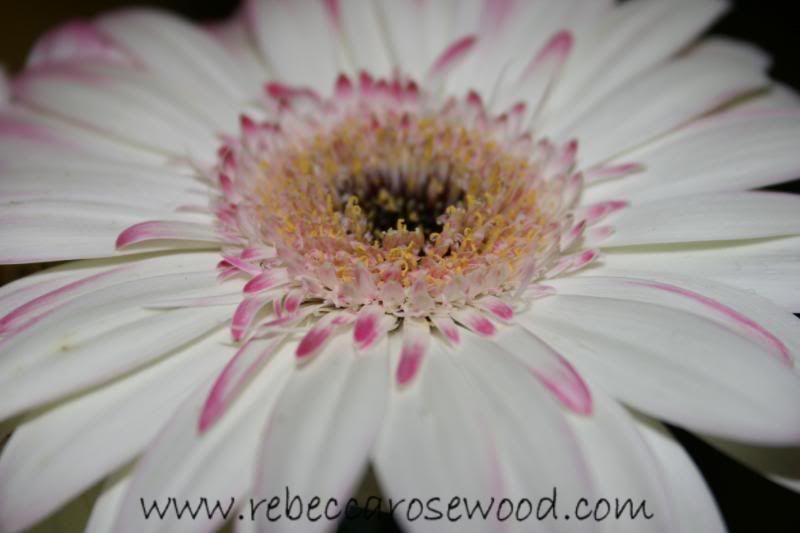 Enjoying the sunshine and color of summer.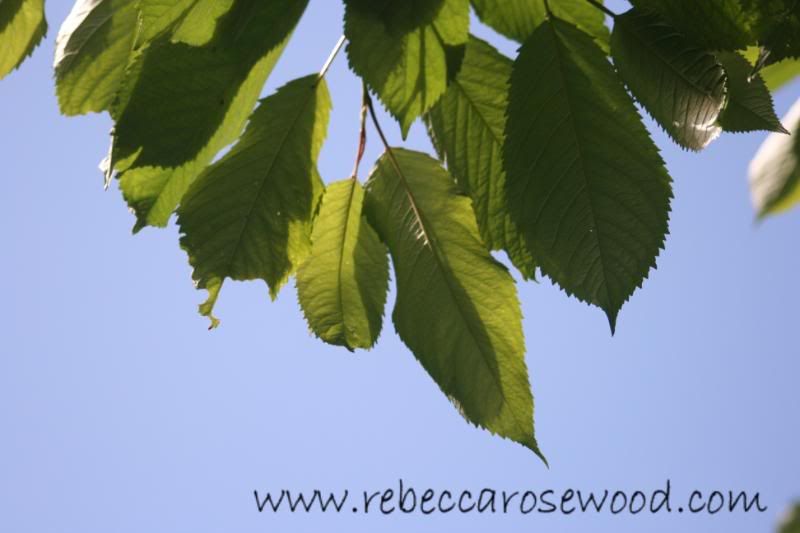 My wonderfulhusband spent a sunny afternoon playing soccer with my brother.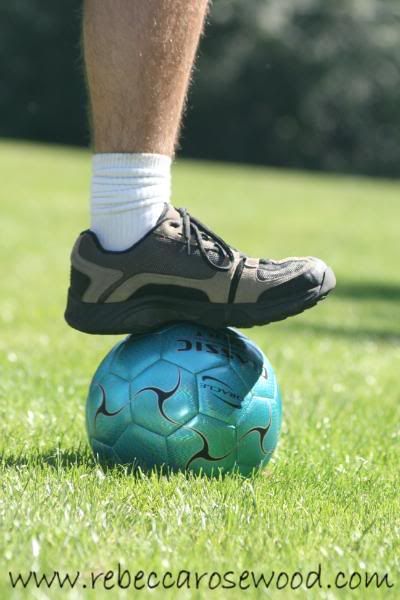 My favorite little man...okay, his head is cut off but I really like his shirt!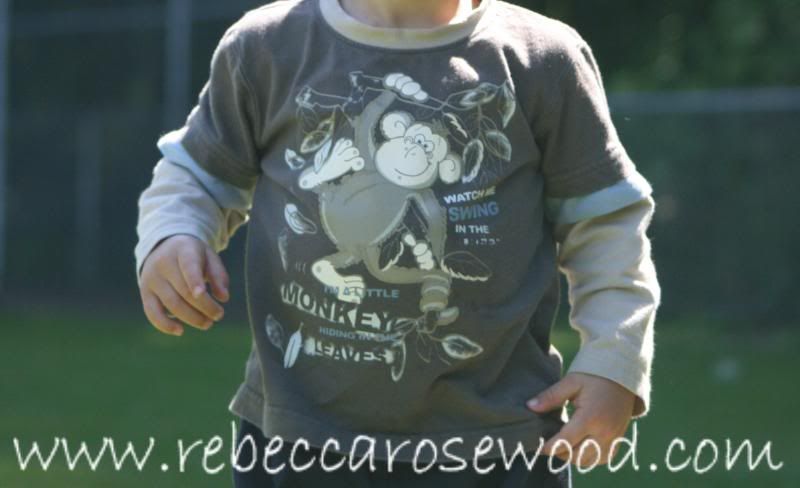 I was at work one day and noticed some movement out the window. I think he was spying on us.
I found another fairy enjoying the shade of the garden. Can't wait to have my own garden!