We went downtown and watched filming of Eureka for a while.
James Callis (of Battlestar Galactica), a new character on the next season, chattin' with Allison Blake (Salli Richardson-Whitfield).
Not the nicest picture of Salli...unfortunately I chickened out and didn't take a picture of her when she was standing a few feet away. :( But check out those heels!! She breathed a big sigh of relief when she took them off (and put some nice gum boots on).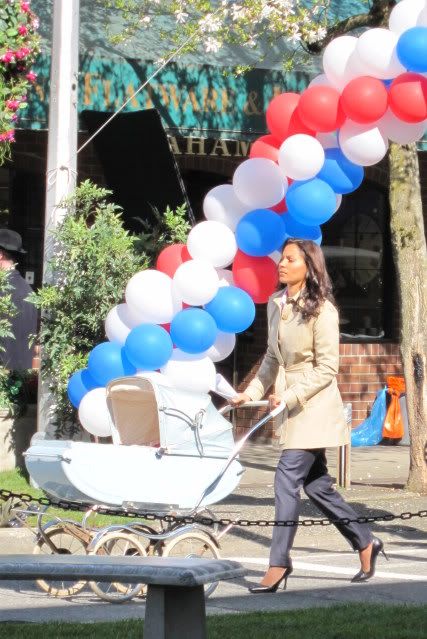 Sheriff Jack Carter (Colin Ferguson) and Henry (Joe Morton).